DHCC | DRIVEN TO SERVE YOU
DIAMOND HILLS COLLISION CENTER
OUR COMPANY WAS FOUNDED IN 2010 BY TWO OWNERS WITH A STRONG HISTORY IN THE COLLISION INDUSTRY. ONE BROUGHT HIS BUSINESS ACUMEN, EXPERIENCE IN COLLISION CENTER MANAGEMENT, AND FAR REACHING VISION. THE OTHER IS A TECHNICAL EXPERT WHO IS A FREQUENT SIGHT AT BUTTONWILLOW RACEWAY WHERE HE CONTINUES TO PUSH HIS LIMITS. TOGETHER, THEY ASSEMBLED A TEAM OF PROFESSIONALS WITH A DIVERSE BACKGROUND IN AUTOMOTIVE REPAIR, AUTOMOTIVE PAINT, COLLISION EXPERTISE, AND MANAGEMENT. UTILIZING THE LATEST EQUIPMENT, OUR OEM TRAINED TECHNICIANS ARE READY TO REPAIR YOUR VEHICLE BEYOND FACTORY STANDARDS. WITH TWO LOCATIONS AND OVER 80,000 SQUARE FEET OF PRODUCTION SPACE, WE LOOK FORWARD TO SERVING YOU.
IN AN EVER EVOLVING WORLD, DIAMOND HILLS COLLISION CENTER LOOKS TO BLEND THE PAST AND THE FUTURE. WILLING TO EXPLORE OPTIONS OUTSIDE OF THE TRADITIONAL COLLISION INDUSTRY NORM, THE COMPANY IS COMMITTED TO DELIVERING AN UNPARALLELED CUSTOMER AND REPAIR EXPERIENCE – VIRTUALLY AND PHYSICALLY. YET, WE ARE ALSO DEDICATED TO MAINTAINING THE FAMILIAL FEEL, CARE, AND SOCIAL RESPONSIBILITY OF DAYS GONE BY. DIAMOND HILLS COLLISION CENTER IS UNWAVERING IN OUR MISSION TO NOT ONLY REPAIR YOUR VEHICLE, BUT TREAT YOU AS FAMILY.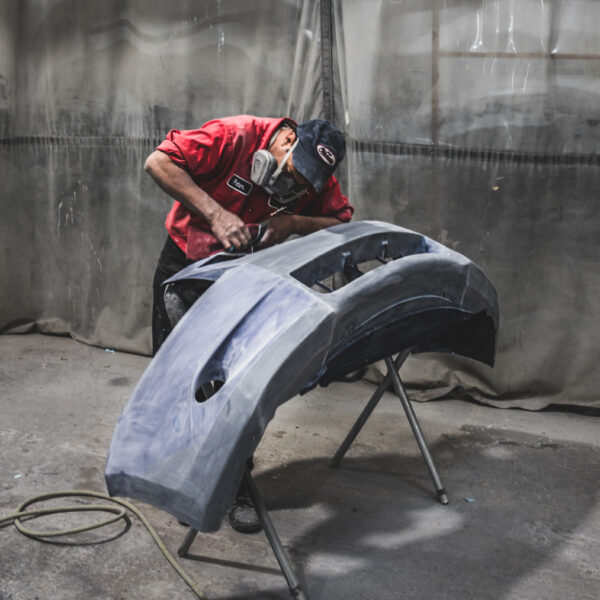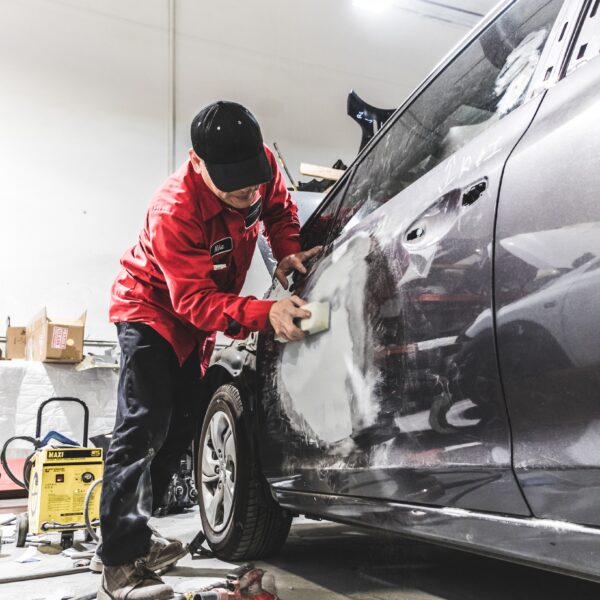 TO INNOVATE AND EVOLVE THE COLLISION INDUSTRY WHILE PROVIDING EXEMPLARY SERVICE, QUALITY OF WORK, AND PEACE OF MIND.
OUR GOAL IS NOT SIMPLY TO EARN YOUR BUSINESS. INTERACTION WITH THE LOCAL COMMUNITY, EDUCATING OTHERS, AND MAKING CONNECTIONS ARE WHAT LAST. WE ARE MORE THAN HAPPY TO SHARE OUR KNOWLEDGE, EXPERTISE, AND PROFESSIONAL OPINIONS WITH OUR CUSTOMERS. TOO OFTEN, WE DON'T HAVE A MINUTE TO STOP, THINK, AND BREATHE. THIS IS ESPECIALLY TRUE WHEN YOU'VE BEEN INVOLVED IN AN AUTOMOTIVE ACCIDENT. LET US HELP YOU BEAR THE LOAD. TO US, FAMILY AND FRIENDS ARE WHAT ARE MOST IMPORTANT IN THIS WORLD. WE WANT TO EXTEND THAT LEVEL OF CARE AND COMPASSION TO OUR CUSTOMERS, AS WELL.
OUR STAFF
DIAMOND BAR
Jenny Duong – Office Manager
Jenny has been with the company since it was founded and she wouldn't have it any other way.  Everyone at the office is her son or daughter and we're all part of her home away from home.
Tony Lien – Estimator
EXPERIENCE: 18 YEARS
LANGUAGES: TAIWANESE, MANDARIN, ENGLISH
Traveling is Tony's favorite pastime and he especially loves returning home to Taiwan to visit family and friends.  He'll fight for your car to be repaired beyond OE standards and make sure it's done in a timely manner.
William Suen – Estimator
EXPERIENCE: 6 YEARS
LANGUAGES: CANTONESE, ENGLISH
If you need a recommendation for somewhere to eat, William is your estimator.  He's a huge foodie and car enthusiast with a modified Subaru WRX.  Come on in and he'll talk food and cars with you all day.
Robert Conde – Assistant Production Manager
Family, loyalty, and altruism sum up Robert's personality and character.  He started out at the ground level with Diamond Hills and climbed the ladder through work ethic, experience, and outstanding performance.  From washing cars to running the entire production floor, Robert has managed to master each craft and guide those that came after him.  Currently, he is Dieu's right hand man and oversees the micro while Dieu is left to focus on the macro.  The man never hesitates to jump in and help in any way at any position.  And, in a continuing trend with the rest of the company, Robert places great emphasis on spending time with his wife and children.  The family can frequently be found at the park or beach.  There's always music playing, delicious BBQ with plenty of food, and nothing but good vibes.
ORANGE
Kirk Wang – Estimator
EXPERIENCE: 6 YEARS
LANGUAGES: TAIWANESE, MANDARIN, ENGLISH
If Kirk isn't at work, he is exercising or wrenching on his car.  He loves to stay healthy, lift weights, and keep a positive mindset.  He looks forward to meeting you!
Marco Espinoza – Production Manager
With over two decades of production experience, Marco came to Diamond Hills with a hunger and drive to apply what he knew in a new and evolving setting.  He's certified in a variety of OEM's, such as: BMW, Mercedes, Audi, and Tesla.  A strong drive and passion for customer service has made him a perfect fit for the company and we have been thrilled to have him.  An avid soccer player, Marco passes his love of the sport on to his children during his days off.  We are lucky to have him and are excited to grow our Orange location with his expertise.
EXECUTIVES
Duwey Thi – Director of Operations
Possessing a nearly encyclopedic understanding of how to repair any vehicle is Dieu's claim to fame. The man is a treasure trove of answers for anything repair and paint related. His role as the production manager for Diamond Hills Collision could not be more tailor made. Everyone from the body techs, to the parts department, painters, and the wash and detail team report to him. The company is incredibly lucky to have someone who not only manages, but also mentors. Several of our technicians started off as an assistant to Dieu who carefully cultivated, encouraged, and passed on his knowledge to them. Now, those same technicians are being certified by OEM's such as Porsche. Kindhearted and genuinely pleasant to be around, Dieu is also a strong family man and spends most of his days off with them.
Rey Martinez – Auditor/Estimator Manager
With decades of experience in the industry, Rey confidently leads the company's team of estimators and their assistants at all our locations. His wealth of knowledge regarding proper repair procedures, estimates, and negotiating with insurance is invaluable. That same familiarity with the industry lends him to be a perfect candidate to coordinate our OEM certifications and to ensure that we exceed any requirements and expectations set forth by our valued partners. When he isn't busy at the office, Rey relaxes by spending time with his daughters and taking them fishing or camping. He's also a master griller who graciously dives in and cooks whenever we have a company function. You haven't had barbeque until you've tried Rey's.